Have a teen in your life and no matter how close you guys are you have no idea what to get them? Us too. That's why we went on a wild hunt in the deep dark web of Google to create the ultimate gift guide for your seemingly disconnected from reality teen.  Continue on to find out more
Scooter Hover Board
As we proceed into the age of being dominated by technology, a scooter hover board  is perfect for your teen in need of fresh air. Most times it's hard to motivate teens to go outside and be active, so why not allow them to coast along outside?Even though they will be totally engrossed with their phones at least they won't be sitting at home on the couch! Good news is they will need to work their abs to keep upright. They come in all sorts of different colours and styles, ranging about 150 pounds and up!
Bluetooth speakers
All teens love music, whether it be angsty or heavy techno. They spend about 23 hours of the day listening to music through headphone which can damage their eardrums. Let them share their "good" music tastes where ever they are with friends, with strangers, at home or on the go. Of course Bluetooth speakers all range in different sizes and colours and they all basically look the same. Get your teen a unique speaker which they will never confuse as someone else's! At GoCustomized you can personalise your own speaker with family memories or cool designs. Speakers start from 29.99 pounds. Also see our personalised earphone box. Let your teen be the life of the party,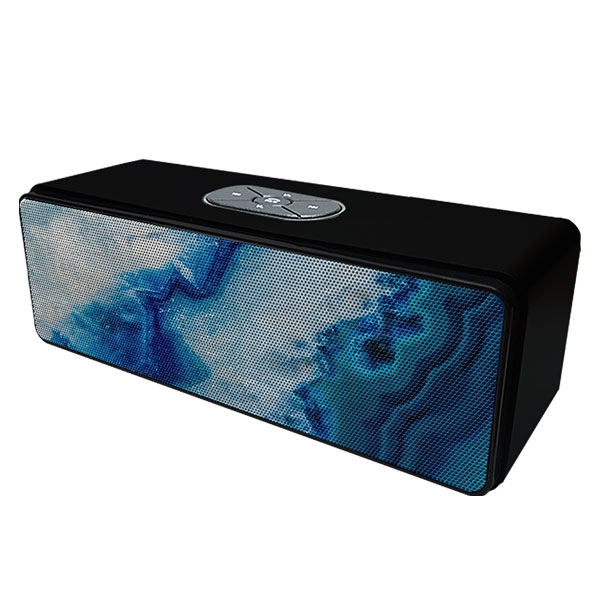 Various gadgets
Teens adore gadgets and anything that enhances their phone or tech life. Cool gadgets range from clip on selfie lights (perfect for Instagram or Snapchat), a clip on lens for the phone camera, a 3 port car charger (for them and their friends), a smartphone mount in the shape of a dinosaur (to prevent hand cramps)or even a drone. Also another cool gadget is the personalised powerbank that you can customise at GoCustomized. Make sure the excuse "I ran out of battery" can never be made again. Cool additions for the phone are available out there and they can range from 11 to a 1,000 pounds. 
Anything sassy or hipster
Teens are either sassy or hipster or both. They love being the first on a trend before it is mainstream. This can be a whole range of things. from a cool neon desk sign that seems like it has no purpose to a sassy rug that says "go away." Another good idea to get them a personalised notebook that is designed with their favourite sassy quote. Here they can be hipster by pretending to sketch or write deep metaphorical poetry.
A phone case
What is one thing your teen always, and I mean ALWAYS has in his or her hand? That's right, their smartphone! They are always wanting the new and improved iPhone or Samsung and those babies are quite expensive. The worst is when your teen comes up to you with tears in their eyes and their phone screen is shattered. The worst news? When you didn't get insurance because you thought they would be more careful this time around. Get a personalised phone case at GoCustomized and prolong your teen's phone life and your wallet.
Which gift idea was your fav? Hit submit in the comment box below