Creativity and good humor will be at the there, as every year, for the carnival. On this date, everyone falls back into childhood and takes on the game of costumes, eccentric makeups and festivities. To be in the mood during the parade and let his imagination express itself, you need to find a costume idea. Read on to discover our best costume ideas for carnival and all our tips for finding the perfect props.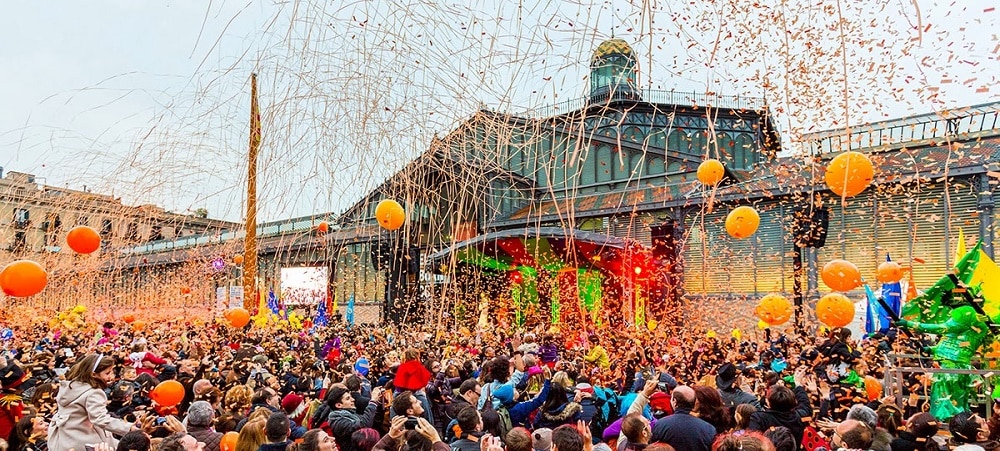 Bet all on the atmosphere of the carnival of Venice
The carnival of Venice is known worldwide and you will be absolutely in the theme by choosing to wear a mask. Colorful, festive and original, these Italian masks make sensations during carnivals.
Choose an hippie style
There you can let your imagination speak, choose a ton of accessories, come out of old clothes with fringes and be in total look Hippie. It's very easy to play with this style and customize it to make it original, a multitude of combinations exist. In addition, this style is increasingly trendy and is found at many festivals. It's up to you to give everything about makeup, accessories in your hair and do not forget your sunglasses!
Source : pinterest
Here is an idea of personnalised case that you can do to adapt to a hippie style.
Easy but efficient
Maybe you do not want to spend hours shopping to find the perfect outfit or simply want to stay simple while still celebrating this event. Here is the ideal costume. An outfit made from clothes that everyone can find in their wardrobes, a white complexion, red mouth, some accessories and voila. In this way, you use clothes that you already have, you stay simple and you can have fun.
Source : pinterest
Disguise yourself with your partner in crime
Here is the solution if you prefer to partner with someone for even more fun. The disguises by couple are numerous and you will find a large number of famous duo to reproduce with a partner. Here, we present you one of the most famous duo, Mario and Luigi. These classic characters are timeless and imitating them at a carnival is a tradition every year.
You can also get inspiration from other famous characters like Mickey and Minnie, the Simpsons ...
Here is an example of personnalised phone case that you and your partner can do at GoCustomized.

And you, how are you dressing up for the carnival? Which shell will you associate with your costume? Let us know in comment!