Have you just bought the smartphone for your dreams for which you've been saving up for months? Do you also know that you are a bit clumsy and that your phone will know the taste of the floor very soon? Or do you work in very dusty environments and do not want your new smartphone to  get ruined right away? You are not alone! And above all, we at GoCustomized have the product designed for you! Keep reading...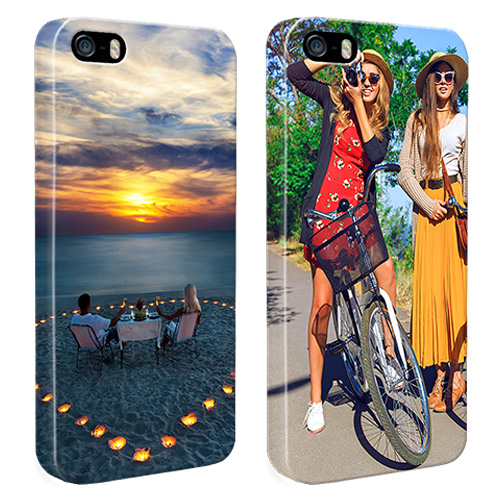 Double layer, double protection
Our custom ultra-resilient cover is characterized by a double layer. The first layer is made of durable silicone which absorbs shocks and wraps the smartphone as a second skin. The second layer is made of rigid plastic on which you can print your custom design. GoCustomized's intention is to make the cover easy to use and that is why all openings remain fully accessible.
Integral printing
The outer layer is an integral print cover, meaning that your design will be printed on both sides and at the back of the case. This will enhance all the effects of the image without losing the most important details. In addition, here at GoCustomized we use a special scratch-proof ink that, coupled with our state-of-the-art printing techniques, guarantees luminous design, high definition and durability over time.
Compatible Models and Price
The ultra-durable cover is on sale on our website at the price of £21.99 and is available for:
IPhone 5C >> here
IPhone 5, 5S, SE >> here
IPhone 6 and 6S >> here
IPhone 7 and 7S >> here
IPhone 7 PLUS >> here
Samsung Galaxy S4 >> here
Samsung Galaxy S5 >> here
Samsung Galaxy S6 Edge >> here
Samsung Galaxy S7 >> here
Samsung Galaxy S7 Edge >> here
Samsung Galaxy S8 >> here
Samsung Galaxy S8 PLUS >> here
Here are the main features of GoCustomized ultrasonic cover:
Double protection: internal silicone and plastic outer layer
Integral printing on the edges of the cover
Shockproof and dust resistant
Available at the price of € 25.90
Available for iPhone and Samsung Galaxy
Do you need more information? Watch the ultra-heavyweight presentation video here or email us, we'll be happy to help!